News
What are the pros and cons of acrylic kitchen cabinets?
Acrylic finish is polymer based blend of materials and they can be sprayed on or come in a solid form. Acrylic is a non-toxic finish that gives a perfectly smooth texture and a high gloss appearance to kitchen cabinets. Available in a wide range of colors, this finish gives a resplendent, mirror-like semblance to your cooking space.
If you get high gloss acrylic kitchen cabinets and it supposed to be very durable and more resistant to scratching. But if you have small children or a busy lifestyle so to speak and do lots of entertainment, it will be very hard to protect from some sort of damage to occur and being high gloss you basically can see everything on it so you have to constantly clean and wipe surface. It's very hard to repair and you will see it even after repair is done.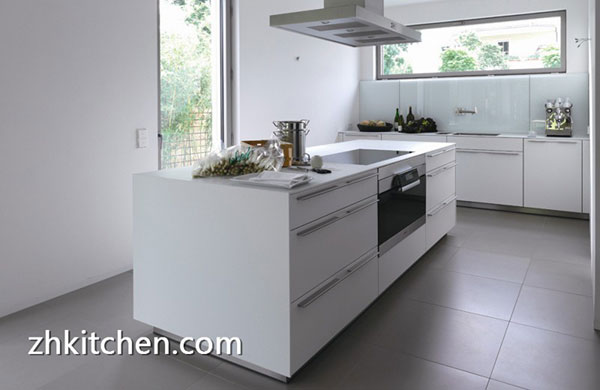 Pros of acrylic kitchen cabinets:
1. Gives the kitchen an ultra glossy, inviting appearance when compared to a laminate or membrane finish.
2. Can take in a lot of wear and tear due to its hard wearing nature.
3. Available in a wide range of colors and so has scope for customization.
4. Retains hue and brightness for a considerable number of years.
5. Moisture, UV light and scratch-resistant.
6. Can be easily cleaned with mild soap and water.
7. Acrylic kitchen cabinets offer brilliant textural contrast with a variety of backsplash materials.
Cons of acrylic kitchen cabinets:
1. Finger prints, dirt and stains are easily visible on the glossy surface and hence require regular cleaning.
2. Considered a premium finish, acrylic kitchen cabinet is more expensive when compared to others.
3. Shading differences might occur when replacing kitchen cabinet doors of the same hue after years of use.