News
Luminous Texture Decorative Wall Panel
The discover of luminous texture decorative wall panel can be used for plain walls that is flat and no lighting effect. The flat wall can not meet modern people's need any longer. Now they need more special ideas of decorative wall panels.
In order to enhance the interior environment of clubs,restaurants and hotels,a new idea of luminous texture decorative wall panel has been put forward. Wall panels' designer are now pay attention to combine the 3D decorative wall panel with lighting and the result is fascinating.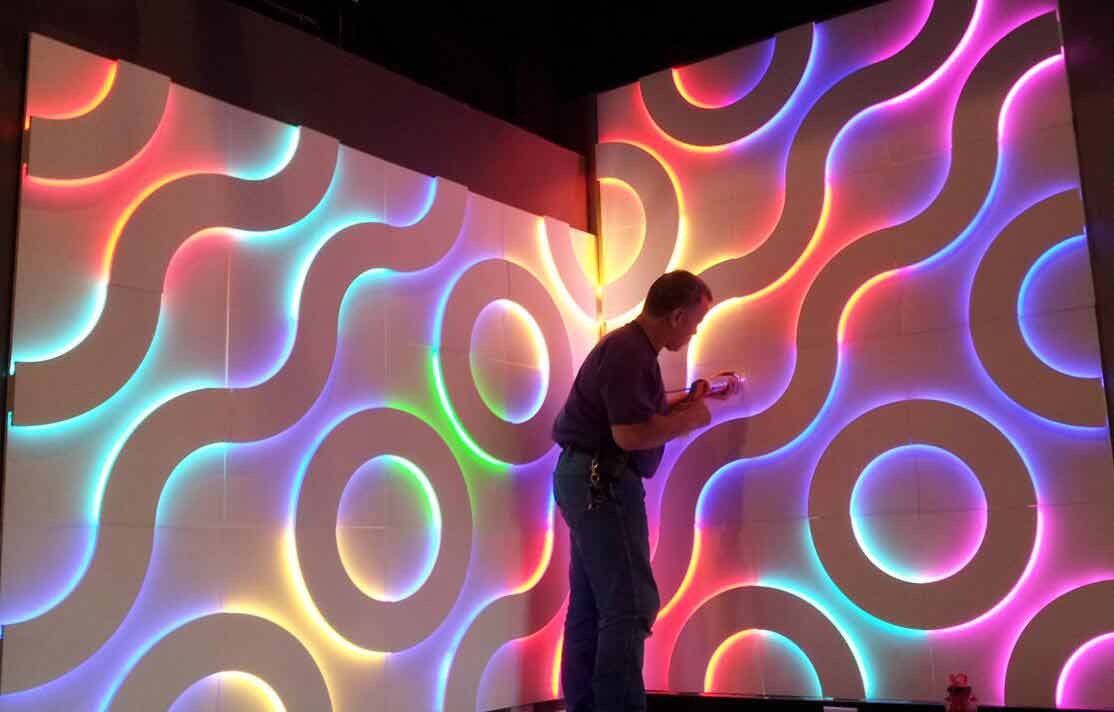 They can not only enhance the atmosphere,especially at entertainment and commercial places,but also could be used as the function of light.The lights' color can also be changeable by your demands at different places.The luminous texture decorative wall panels are computer designed so that special needs could be required.
.