News
How to choose the right MDF decorative wall panel
At one time, MDF decorative wall panels were made with added formaldehyde.One of the features to look for when purchasing MDF decorative wall panel is the surface finish.
The one feature that you DO NOT WANT in an MDF 3D decorative wall panel is raw surface. Many companies in order to offer a lower price never mention this and you will not find out what you have gotten yourself into until you start working with the panels.
MDF 3D wall panel decorative bedroom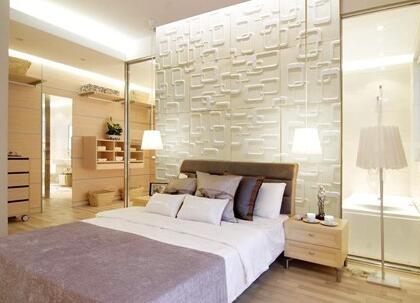 A raw MDF panel requires a minimum of two coats of primer paint and hand sanding in between each coat. The reason is that a raw decorative wall panel will absorb the primer paint unevenly, so the surface has to be sanded by hand after the first and second coat. The sanding process is messy, can take as much as one solid hour per panel, and exposes the person sanding to primer paint dust. If a typical installation requires six to ten panels imagine having to sand all that surface.