News
Fresh Green Acrylic Kitchen Cabinets Design Made In China
Would you like a simple and fresh design for your kitchen cabinets?Here is a design that I will urgedly recommend
to you.The simple acrylic kitchen cabinet made in China consists of white base cabinets,green wall cabinets and
white tall cabinets.The color scheme of this whole set cabinet is bright and spacious.White color makes you feel
simple and neat.Green color make you feel in the nature.It is a perfect combination.The minimum order is two sets.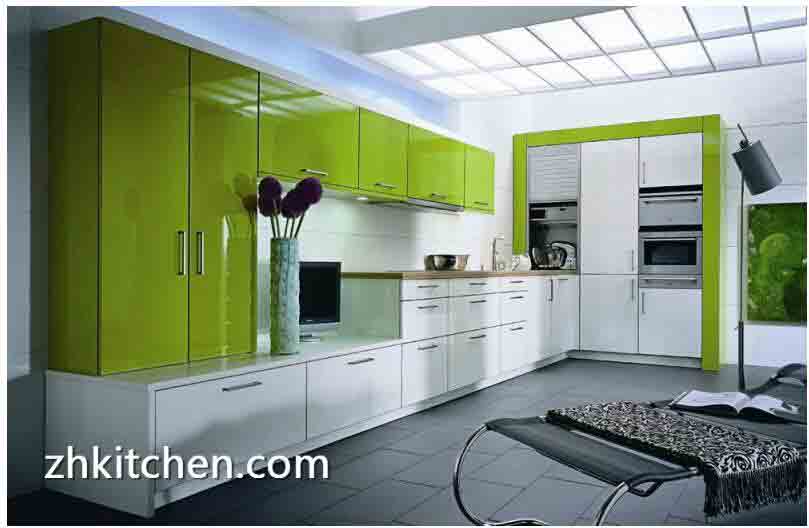 The acrylic kitchen cabinet doors are made of 18 mm MDF board with the 1 mm acrylic sheet surface.The tall
cabinet is made of 16mm anti-moisture particle board with white melamine surface. All accessories contain drawer
basket,drawer slide,faucet,handle & knob, hinge,lazy susan storage,rice box,sink,toe kick,waste container.We also
provide our clients free design.You are welcome to contact us to customize your personal acrylic kitchen cabinets.