News
Five-star Hotel 3D Decorative Wall Panel
Before decorating, you need to figure out the style of the five-star hotel.It is terrible to take apart the
decorative wall style from the whole hotel.First of all,the hotel should be splendid. As for the theme hotel,
the decoration depends on the theme.
The first impression on people should be luxury,bright and simple but reliable.Remember that the all to do
is to show the level and professional elements of the hotel.The most colors used in the decorative wall panel
are white,light yellow,black and gold.
The main color of this five-star hotel is gold which reflect a luxury feature.The floor is decorated with bright
gold and full of elegant sense.As for the back wall could be decorated by textured 3D decorative wall panels.
Its attractive and vivid color is perfectly proper for the standard of a five-star hotel.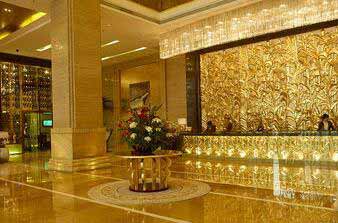 If you are going to make your hotel more professional,please have a visit to www.zhkitchen.com.