News
Find 1mm Acrylic Sheet to add Elegance in Furniture & Cabinets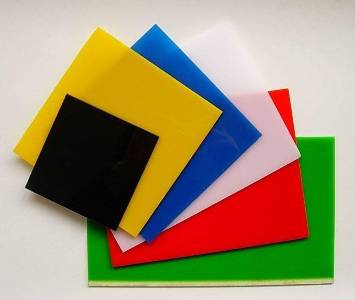 Designers and decorators widely use Acrylic sheets in order to create elegant yet beautiful bathroom and kitchen cabinets, wall and ceiling decoration material, furniture and other decorative materials. The materials designed by these sheets seem highly glossy and make your place look beautiful. They are unique and versatile that you can use for a variety of purposes. Find a number of colors, shapes and sizes in these sheets so you can easily fulfill your needs. Sheets deliver amazing strength that allows them to withstand harsh environmental conditions. While using the sheets on your furniture or cabinets they generate a mirror effect because of their highly glossy finish.

1mm Acrylic Sheet makes your interior looks exotic so your guest would be forced to stay deeply your interior. The construction of the sheets combines clean acrylic sheet and PVC film available in lots of styles such as solid or shiny silver colors. More than 90 patterns are available in these sheets such as Korean Decorative Woven Designs, Southeast Asia Bamboo Texture, etc. It is easy to paint the sheets with your desired color in order to make kitchen decoration as per your choice. Being environment friendly in nature, the sheets are resistive against acid, moisture, alkali, scratch, fire and UV rays.

Usually, the sheets are designed with amazing sound absorbing technology and remain lasting for a long time with good quality and brightness. With ease of cleaning, you will find these materials with infrared transmitting characteristics. Mostly, these materials are ideal to use on the cabinet doors in order to make them look impeccable and remove the need of paints at a lower cost. The water proof 1mm acrylic sheets make your doors look brighten and beautiful. Its amazing characteristics make it durable and ideal to use for decoration purposes as well.