News
Decorative Wall Panels In Living Room Designs
Decorative wall panel is indeed one of the decorations that are commonly used in home design in modern times. It can look good not just for the interior but also for the furniture,accessories and other elements in the house. That is why, no matter how a home is designed, there would still be one wall panel for your room.You might want to check it too for more inspiration.
1.Have you felt like you sit in front a lake?The green ripple decorative wall panel and the outside sight give you a fresh experiment!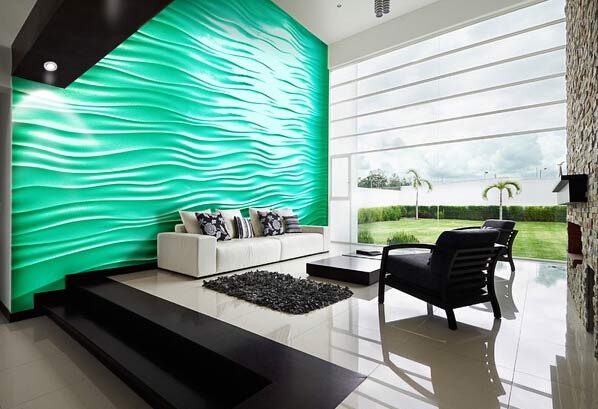 2.What makes this lovely is not just the 3D wall panels but also the living room incorporated with added accent cubical lights.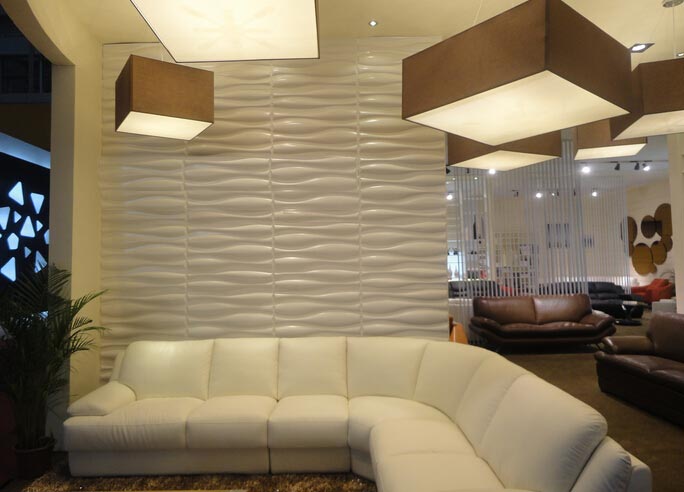 3.This area is well designed with purple decorative wall panels and paintings.This color make some mysterious and the sofa paired with it.