News
Customized and Moisture- proof Acrylic Kitchen Cabinets
Kitchen is a place of every home that determines the health of everyone in the family because each person is what he/she eats. It should be well-constructed, well-organized and have an aesthetic appeal so everyone will praise it. Lots of care, thought and attention should be given by one to plan and design a kitchen beautifully. Thereby, pre-fabricated kitchens are best options to choose. They are designed with exquisite kitchen cabinets in a perfect and excellent manner. The Kitchen cabinet made with acrylic sheets are the best option to choose because they are customized which means you can choose the color, design and pattern by yourself.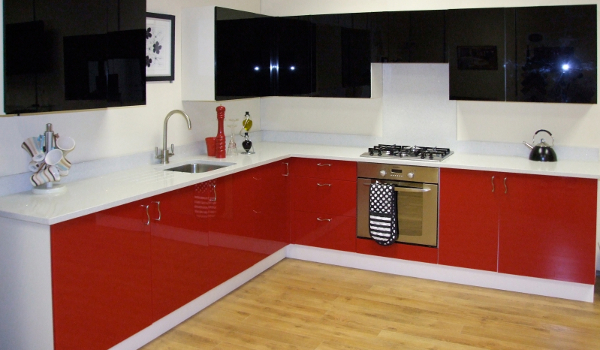 Some of the Acrylic kitchen cabinets are designed with a combination of classy textured Melamine so their design will add a new height of impeccable ambiance in your kitchen. These materials provide aesthetic visual appeal with their high glossy finish. Such cabinets are designed with pine fiberboard panel (MDF) along with a coating of acrylic sheet in color of your choice. You can also get them with aluminium edging within these materials that are designed with a possibility to add additional knobs effectively. They are must more affordable as compare to the lacquer cabinets.
Cabinets designed with acrylic do not deteriorate and tarnish over time but its remains in its original color and brightness for a long period. They can also withstand diverse environmental conditions, UV rays. Moisture proof acrylic kitchen cabinets are easy to clean and available in thousands of patterns and designs to choose. They are customized so you have excellent flexibility in terms of both storage and designs. Apart from this, such cabinets are environment friendly and add an exotic appeal to your kitchen with their beautiful appeal. They are affordable and water proof that you can purchase at competitive prices online or offline.