News
Cozy Dining Room With Decorative Wall Panels
We are sure you have seen our displayings of lobby with 3D decorative wall panels as well as bedrooms with wall panels.For sure,you were captivated by the beauty decoration can give to a space.Have you noticed how it can decorate and match your house and furniture?3D decorative wall panels can do wonders in your spaces and that does not exempt the dining room.
Since you have already seen living rooms and bedrooms with decorative panels, we will be giving you a collection of dining rooms with decorative walls. Like the other dining areas can use decorative wall panels for the entire wall or merely as an accent wall. You will surely be surprised with what the designers did in the dining area below. Spell creativity! Now, check out the dining rooms we have gathered for your inspiration:
1.Such a beautiful choice to draw the guests' eyes! This dining area is no doubt a space that would make your guests feel envious.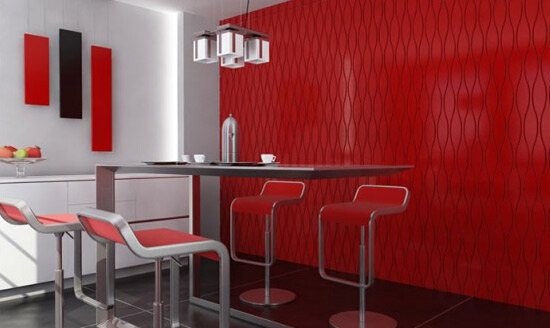 2.Great lighting from the decoration of the wall complete this dining area making it appear awe-inspiring.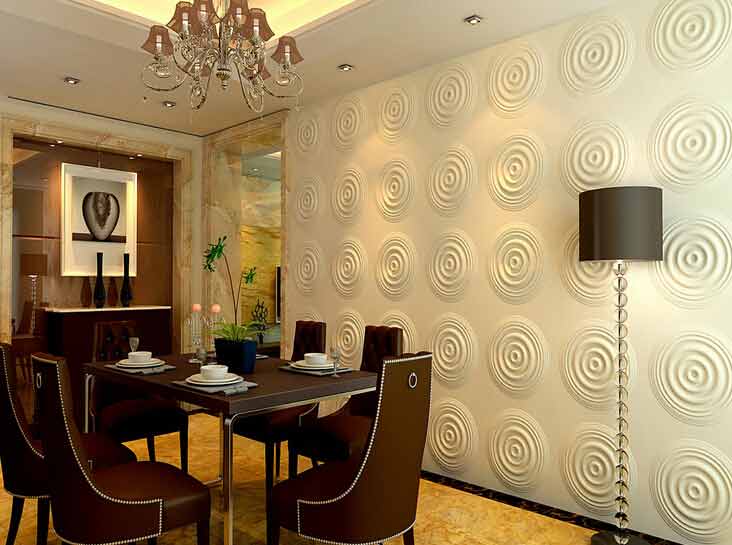 3..With a dining room like this, it would feel like every dinner is a romantic thing!