Gallery
Bathroom Cabinet Gallery
A bathroom cabinet is a cabinet in a bathroom,widely use in many homes. It contains lamp, mirror, wall cabinet ( Base cabinet ), wash basins, drawer boxes and hardware accessories.
Bathroom Graphic Illustration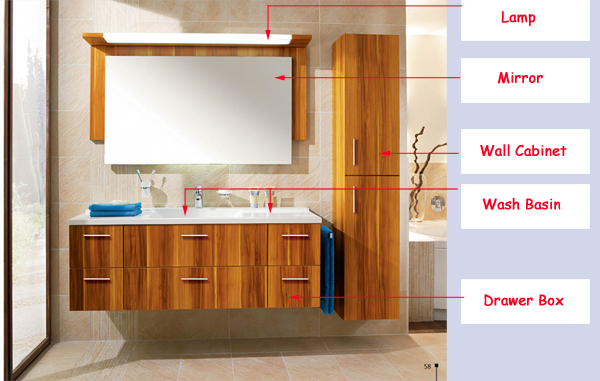 Product Details:
1. Cabinet Parameters
Carcase Material: 16mm Partical board, Plywoodboard, MDF board (Medium Density Fiberboard).
Door Base Material: 18mm partical board, Plywood, MDF(Medium Density Fiberboard)
Door Surface Finish: high glossy UV, Acrylic, Lacquer, Melamine, LCT, LCD, PVC vacuum.
Eage Banding: 3D Imported Acrylic Edge, Aluminum Edge, etc.
Feature:Environmental friendly, Easy to clean and assemble, Scratch resistant and corrosion resistant,
Moisture-proof, Acid and alkali resistant, Anti-bacterium.

2. Essential Hardware Accessories
Hardware is the term used for metal fittings incorporated into a cabinet. The most basic
hardware consists of hinges, drawer and door pulls.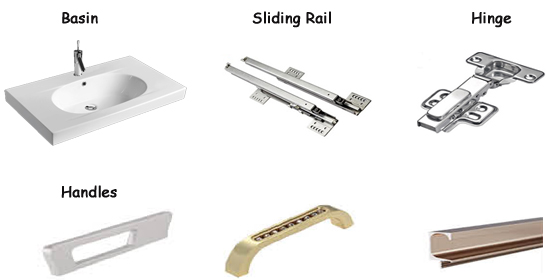 3. Our Customized Project
High Gloss Demet Acrylic Board Series Bathroom Cabinet For Our Customer Free Design